NICU Cameras Connect Parents & Families With Their Hospitalized Child
Our state-of-the-art NICU CameraSystem™ brings live-streaming video of the patient to family members anywhere, anytime, on any device. Live-streaming camera access can reduce stress and anxiety for parents with a child in the NICU or pediatric unit, support bonding with their child when family members cannot be at the hospital, and improve staff's workflow efficiency.
The team at AngelEye Health is so proud of our work with staff, families, and babies, but our partners say it best.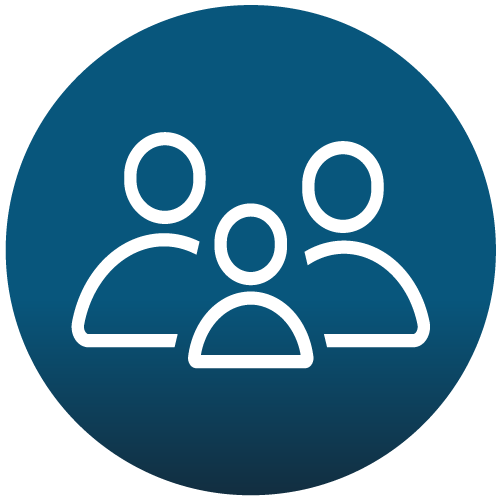 108,373 Families
Signed up for live-streaming patient video anywhere, anytime, on any device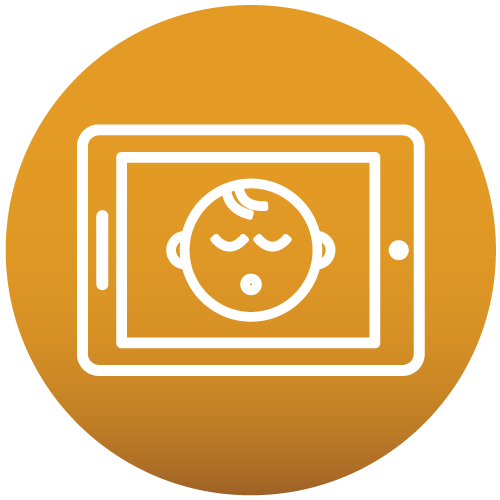 1.2 Million+ Hours
That's over 57,000 days families viewed a child in the NICU or pediatric unit, supporting bonding between child and family
22 Million Connections
Our families accessed their patient cameras over 22 million times helping reduce stress and anxiety for family
Innovation in Hardware, Software, & Service
5-inch LCD Touch Screen
to assist with camera positioning and on/off capability
Custom Mounting
options for any unit configuration
Upgrade-Ready
for remote software updates
Infrared Capabilities
for a clear visual, even in the darkest environments
Wired or WIFI
networking capability to meet your requirements
USB Ports​
for future functionality & upgrades
Choose your camera partner with confidence
Whether you are changing from another system or starting new with AngelEye's NICU technology, our  implementation and support teams include some of the organization's most seasoned onboarding specialists to help new customers navigate the implementation and adoption of your new solutions.
3623 Cameras Installed
120+ NICU Partners
Meet Your Implementation Team
The team includes project managers, clinical specialists, and systems analysts, each dedicated to ensuring that the onboarding process is as streamlined and painless as possible.
Shelly
Hill, BSN, RN, RNC-NIC, C-ELBW
Monique
Landor, MSN, RNC-NIC, CLC, CPPS
| | | |
| --- | --- | --- |
| | | |
| On-screen Image Control – multi-function including on/off, pause, low light mode, and orientation rotation of the camera's image for optimal viewing | | |
| Custom Mounting – remote or on-site consultation to ensure optimal hardware configuration | | |
| Free Spare Cameras – spare camera(s) hardware on-site to minimize downtime of family viewing | | |
| | | |
| Mobile App – Free downloads for iOS and Android | | |
| Language Translator – translates the platform into multiple languages | | |
| Secure User Login(s) – parents create unique individual user logins and manage family member accounts without parents sharing personal login (no shared logins) | | |
| Supports Multiples in a Single Account – parents can view multiple children within one family account | | |
| Parent Feedback – embedded surveys allow parent feedback | | |
| Site Notifications – communicate instantly when users login (display important messages to all end users instantly upon login) | | |
| Donor Recognition – gives visibility and allows continuing donations on your AngelEye site | | |
| | | |
| Single Sign-On – enables staff to log in with their facility credentials | | |
| Bed Management Integration – integrates with EHR to automate camera assignment and discharge process | | |
| Serverless Installation – architecture does not require an on-site server | | |
| CUSTOMER SUPPORT & SUCCESS | | |
| Company Clinical Team – NICU nurses on staff to support best practice implementation and adoption | | |
We Take Security Seriously
We know that security of the systems and data in your hospital is one of your highest priorities. AngelEye is committed to ensuring the confidentiality, privacy, and integrity of all electronic protected health information (ePHI) for our hospital partners. We maintain compliance and proactively address information security and mitigate risk.