TeleEngagement Solutions


IMPROVE NICU OUTCOMES
NICU Cameras Connect Parents and Families With Their Infant
Our state-of-the-art NICU CameraSystem™ brings live-streaming video of the patient to family members anywhere, anytime, on any device. Live-streaming NICU camera access can reduce stress and anxiety for parents, support bonding when family members cannot be at the hospital, and improve staff's workflow efficiency.
5-inch LED Touch Screen
to assist with NICU camera positioning and on/off capability
Upgrade-Ready
for remote software updates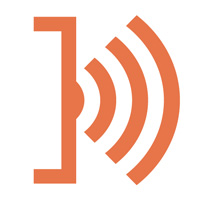 Infrared Capabilities
for a clear visual of baby, even in the darkest environments
Flexible Mounting
options for any unit configuration
Wired or WIFI
networking capability to meet your requirements
USB Ports​
for future functionality & upgrades
Family Resources
for Essential Education
AngelEye Health's flexible OnlineEducation Solution empowers NICU parents by offering a portal where hospitals can upload customizable education and monitor parents' progress on the patient's path to discharge.
The Solution supports original or licensed photos, videos, PDFs, and presentations organized in a flexible folder structure customized to meet the needs of your families.
Easy-to-use interface makes managing education content straightforward and effortless.
Content is available on our free App or online.
Content can be marked as "core" to ensure all families receive information automatically on admission.
Content can be assigned to meet the specific needs of each family.
The App includes an embedded "acknowledgment" feature that notifies staff when required education is complete.
The Discharge Checklist isolates required education for an at-a-glance view of the parents' progress toward a timely discharge.
Partnering with
One-way PatientConnect allows care teams to easily share patient status and memorable moments with real-time texts, pictures, and recorded videos. The Solution supports the care team's workflows and gives families a view into the treatment plan and progress their baby is making from any connected device.
No prescheduling required.
Messages automatically erase after 24 hours or may be available for the duration of the patient's stay.
Reduces disruptive phone calls.
Improves continuity and consistency of communication with parents.
Recognition as integral member of the care team.
On-the-go access with flexible viewing.
Ability to replay video messages.
Receive push notification alert when new messages are delivered.
Easily Share Care Updates and Memorable Moments of Your NICU Patients.
Provide the safest, most cost-effective end-to-end Feeding Management Solution
With MilkTracker, "milk management" in the NICU goes beyond simply verifying the right feed matches the right patient. Our solution enhances safety throughout the entire feeding process, engages families, supports lactation, and helps to reduce errors and save money through its parent-facing app.
MilkTracker makes the feeding process safer for patients, more efficient for staff, and more engaging for families.
Seamlessly integrates into any EHR (BMDI).
Automated data entry of feeding and fortification statistics, lot numbers, and more.
Assign and track parent education and resources.
The MilkTracker Difference
Expert clinician on-site to assess current workflows and perform gap analysis.
Clinical collaboration creating customized application workflows to meet the facility's needs.
Reliable, on-going 24/7 tech support.
Breast milk preparation and feeding error reduction.
Clinicians save significant time typically spent on inventory, preparation, and administration.
Robust and customizable tracking, auditing, and user trends.
When you're evaluating and advocating for new technology – having data on the benefits for staff, patients and families can make building the case easier and more efficient. Our Clinical Advisors and Clinical Advisory Board stay abreast of the latest research to bring you the information you need.